Magnesium Sulphate Heptahydrate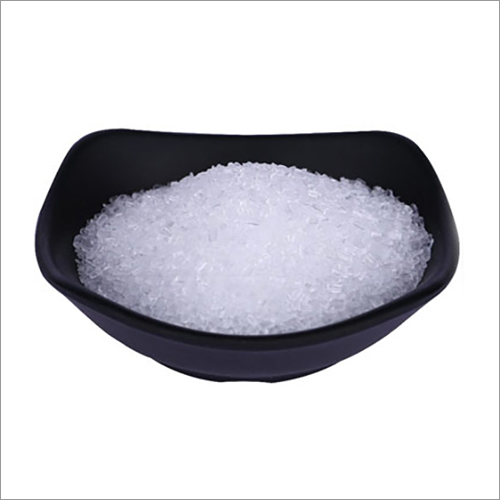 Magnesium Sulphate Heptahydrate
Product Description
Production Portfolia
We can structurally group our product range based on their board spectrum:
Magnesium Sulphate Heptahydrate
Magnesium Nitrate Hexahydrate
Calcium Nitrate Tetrahydrate
QC and R&D
In order to maintain our reputation for excellence, we implement Quality Control methods throughout our company's entire process, both during and after production. The quality control labs at our facility are state-of-the-art, and meet the majority of international standards. At the same time, we are actively associated with most academic and professional institutions across the country and abroad to ensure our research and development are at the forefront of our industry.


| | |
| --- | --- |
| Product : | Magnesium Sulphate Heptahydrate : |
| Description : | White Crystals |
| Soluble Crystals : | MgSO4 7H2O |
| Assay : | 99.9% |
| Solubility: | 99.9% |
| Insoluble Matter : | 0.001 |
| PH: | 7.0 in 5% Solution |
| Chloride as CI: | 300ppm |
| Calcium as Ca: | 200ppm |
| Magnesium as Mg: | 9.6% |
| Iron as Fe : | 20 ppm |
| Lead as Pb: | Nil |
| | |
| --- | --- |
| Product : | Magnesium Nitrate Heptahydrate : |
| Description : | White Crystals |
| Soluble Crystals: | Mg(NO3)2 6H2O |
| Assay: | 99.20 % |
| Acidity: | 6.6 % |
| Chloride as CI: | 0.02 % |
| Sulphate : | Passes Test |
| Iron 10 ppm : | Passes |
| Calcium as Ca: | 0.30% |
| Copper: | Absent |
| Barium as Ba: | 0.01% |
| Magnesium Mg (905 min) : | 9.61 % |
| Nitrogen N (10.05 min): | 11.02 % |
| | |
| --- | --- |
| Product : | Calcium Nitrate Tetrahydrate : |
| Description : | White Crystals |
| Soluble Crystals: | Ca(NO3)24H2O |
| M.P : | 450C |
| Assay: | 98 % |
| Insoluble Matter: | 0.02 % |
| PH : | 6.5 |
| Chloride as CI: | Passes |
| Iron As Fe : | 5ppm |
| Magnesium as Mg: | 02 |
| Sulphate as SO4 : | passes |
| Ca %: | 16.60 % |
| Nitrogen : | 11.60 % |