Talcum Powder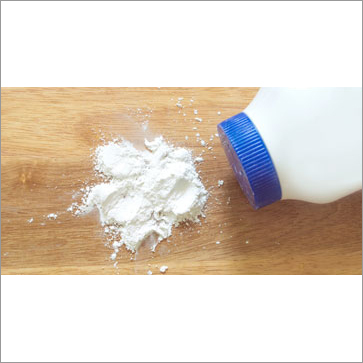 Talcum Powder
Product Description
Kevin India Co is one of the leading mining companies in India that is involved in mining Talc-based specialty mineral products. The company operates a talc mine in the country that is the largest and boasts some of the finest deposits of the mineral anywhere in the world. By challenging traditional methods of mining in India and striving to improve quality levels, we are delivering Talc that is world class.
Our industry-leading position is maintained by our commitment to innovation, high production, and the latest solutions.
High Quality Reserves
The company has a large amount of reserves, which can be explored over time. The company has become India's pioneer in mining talc by continually extracting from the world's finest talc deposits. Purity and brightness of crude from these mines are renowned worldwide.
World-Class Technological Expertise
Kevin India Co follows a highly systematic mining process. Our first step is to conduct a geological survey to establish potential areas of reserves. Controlled blasting practices are then used to mine the ore with the most advanced equipment, which is later sorted separately at the stockyards. The equipments utilized to grind talc are not limited to hammer mills, jet mills, pulverisors, compactors and classifiers. This ensures consistent quality of the resultant talcum powder in regards to particle size distribution, optical and rheological properties.
Features of Talcum Powder:
Exceptional whiteness and brightness
A high degree of purity
Highly lamellar
Contains no asbestos or heavy metals